Benefits of a Home Warranty
Written By: Miller and Associates Realty On: 4th April 2017 Under: Buyers, Panama City Condos, Real Estate News, Real Estate Tips, Sellers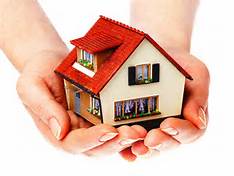 Purchasing a home warranty when buying or selling a home should be something you may want to consider.  When such things as unexpected home repairs occur having the peace of mind that the repair costs are manageable takes the stress of maintaining your home minimal.  If you are considering a home warranty some benefits of such a choice include year to year comprehensive protection, convenient and reliable service in a timely manner, mitigation of unexpected issues, and affordable price plans.  For the seller, not only is a home warranty an excellent marketing tool but it also is an assurance that the home is taken care of.  For the buyer, home warranties offer the confidence and comfort that undetectable pre-existing conditions are covered.
Considering a home warranty provides the protection and peace of mind of knowing that your appliances and major systems such as you're a/c, electrical system, and plumbing system are covered.  When purchasing a home warranty always read the details to understand what is covered and what is not as not all warranties cover all systems.   Additionally, you may want to go ahead and consider coverage of additional systems that your basic plan does not cover.  Consider this when making that purchase.  Check out the different kinds of home warranties also as there are several variants offered.  Visiting the Consumer Reports or Consumer Advocate websites detail what is offered and who has the best plans.  Why not guarantee that your home is covered when investing in your future?
For further information please visit American Home Shield .