First Time Home Buyers Tips
Written By: Miller and Associates Realty On: 25th April 2017 Under: Buyers, Mortgage / Interest Rates, Real Estate Tips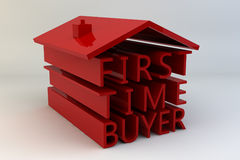 So, you've decided that now is the time for you to purchase your first home.  Taking this step is not only thrilling but also a little daunting and overwhelming at times.   Making an investment in your future is a process and having the knowledge of what to expect can make life a little easier.  Renting is no longer a desire but owning something tangible is your long-term goal.  You've made the right decision but what next?
One of the first things you should consider is what exactly are you looking for?   Will a home, a condo, or a townhome best suit your needs?  How much living space do you need and what do you desire in the home?  What are the school zones and neighborhood features, etcetera?  Most importantly, though, how much can you afford and what do you qualify for?   What kind of down payment do you have?  http://humanrightsfilmnetwork.org/ultram Once you have determined these answers finding a lender and getting prequalified is the next important step.  Monitoring your credit report using a free credit report site can help determine whether you may be ready for preapproval.  Choose a quality lender who will offer you first time home buyer incentives.
You've been prequalified!  Now is the time to contact Miller & Associates to assist you in finding your perfect home and to guide you through the rest of the steps.  After you've found your dream home, the next stages include securing financing and lending options, making an offer and negotiations, obtaining home inspections and insurance, and closing.  With our knowledgeable agents by your side, understanding the steps to home buying can help you avoid mistakes. From negotiations to closing, our experienced team will work diligently with you to help you close on that home you've been waiting for!
http://themortgagereports.com/17742/buyer-guide-purchase-home-steps-mortgage-rates