Panama City Beach: Live Music Spots
Written By: Miller and Associates Realty On: 31st May 2019 Under: Entertainment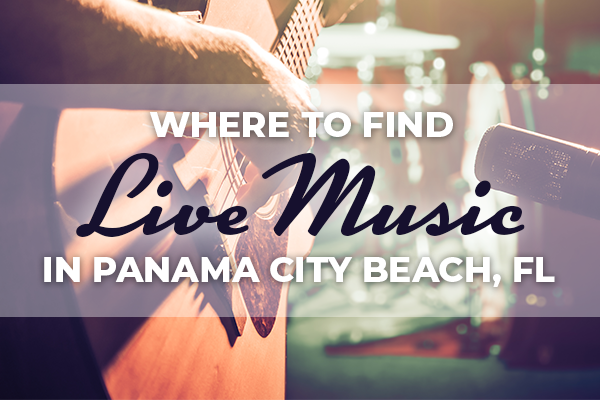 Along with beautiful beaches, fun attractions, and fresh seafood, Panama City Beach's music scene is thriving. Throughout the town, locals and visitors alike flock to restaurants and bars to experience local live music day or night.

Here are some great places to stop by and listen:
Angry Tuna Seafood
Open Mic Night – Acoustic style open mic, featuring you! Come share your talent at Angry Tuna, co-hosted by Blue Mama Blues band, Tuesdays 6-9pm!
Dat Cajun Place
Dat Cajun Place Cafe provides LIVE music every night of the week! They provide music every night 6-10PM. Friday's & Saturday's music is 7-11PM. Sunday Brunch features a LIVE jazz band from 10AM-2PM.
Saltwater Grill
Enjoy live music every Thursday, Friday and Saturday from 6:30pm till close.
Patches Pub
Patches offers live LOCAL music almost every night of the week! Only the Beaches BEST Local Music here at Patches!
Schooners Last Local Beach Club
Schooners is known for its live music and events. Check out their calendar on their website for the most recent band and event dates.
Buster's Beer & Bait
Practically every evening, you'll find live music at Buster's. Check out their Facebook page for updates and who will be playing that night!
Tootsies Orchid Lounge
With acts coming straight from their original location in Nashville, Tootsies summer schedule offers live music every day from 11am-3am!
The Salty Goat Saloon
The Salty Goat typically has live music Wednesday through Sunday nights from local or traveling artists.