Beach Safety in PCB
Written By: Miller and Associates Realty On: 25th July 2019 Under: Local Information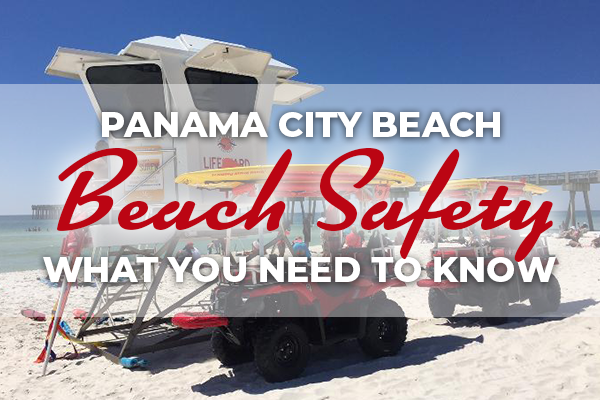 Whether you are visiting or already live in Panama City Beach, safety should be your top priority whole enjoying the pristine and beautiful beaches in our area. Here's what you need to know:

​Beach Warning Flags:

In Panama City Beach, there is a color-coded flag system in place to keep everyone aware of the Gulf of Mexico's conditions at all times. Always remember, double-red flags mean STAY OUT OF THE WATER. Those who violate this rule can be arrested, or worse – lose their life for ignoring this warning.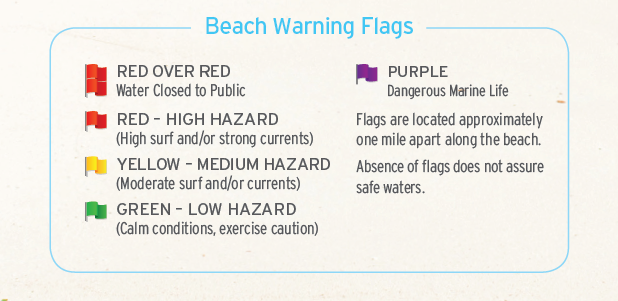 The beach flags are there for your protection, so keep an eye on them!You can even receive text message alerts when the flags change here: http://clk2.it/wmfruN
Lifeguards:

Beachgoers who seek guarded areas of the beach can find lifeguards at three different locations in Panama City Beach.

M.B. Miller County Pier (May 27-Labor Day Weekend)
Rick Seltzer Park (May 27- Labor Day Weekend)
Russell Fields City Pier (April 1 – Labor Day Weekend)

The lifeguards, within those dates, are available 7 days a week from 10am-6pm. However, in the event of inclement weather, lifeguards may not be on duty.