Four Things Your Labor Day Needs
Written By: Miller and Associates Realty On: 8th August 2019 Under: General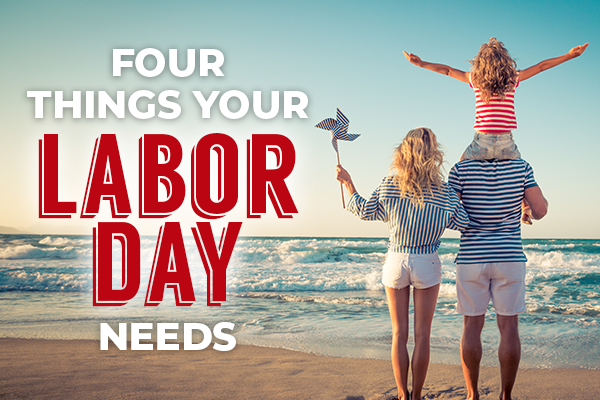 Labor Day Weekend is right around the corner, and it's a perfect time for you to seize the day. While the origins of Labor Day as a national holiday is a tribute to American workers who have contributed to the prosperity, strength, and well-being of our country—it is also a day to reflect and appreciate.

Here are 4 things every Labor Day should have. Whether you're spending it here with us on the gorgeous beaches of Panama City Beach, or wherever you are, try to make these four things a part of your Labor Day holiday.
Relaxation & Plenty of Rest

Allow yourself to get some much needed R&R in your day. We are always on the go and with schools in the area already back in session, this will be a great time to take a break from all the back to school chaos. Be in the moment, forget about yesterday and don't worry about tomorrow. And by all means, take a nap.

Lots of Food & Drinks

Is it really a holiday celebration without good food? Whether you decide to fire up the grills or host a pot luck with your family, enjoy plenty of delicious seasonal dishes and desserts. The holidays are for enjoying yourself and indulging a little.

Fun Activities

If you have the day off, why not throw some fun activities into the mix? We live on the "World's Most Beautiful Beaches", so maybe a beach day is just what the doctor ordered? Or, maybe playing golf in one of the many golf courses in town is more your thing? Either way, do something you love that makes your Labor Day fun and memorable.

Friends & Family

Holiday's are usually spent best with family and friends. That's a tradition we love about the holidays. Whether you all get together for a barbecue, beach day, or go out to dinner at one of the many places to eat in Panama City Beach, make your family and friends a priority during Labor Day weekend!


If you are looking for Panama City and Panama City Beach Real Estate, look no further with Miller & Associates Realty! Offering home sales and condo sales, in the Bay County and Walton County areas! Live Here. Live Well.